Our agile support services are designed to offer tailored solutions that consider cost, efficiency and operational support – innovating at every step of the way to provide a truly customised solution.
In-service support
Governments across the world need to drive down the cost of maintaining capability whilst maximising availability at the front line. This is only achievable by; understanding operational performance drivers and financial challenges, innovating every aspect of the supply chain, and driving out all unnecessary cost whilst delivering the required performance. We achieve this by thinking differently about support.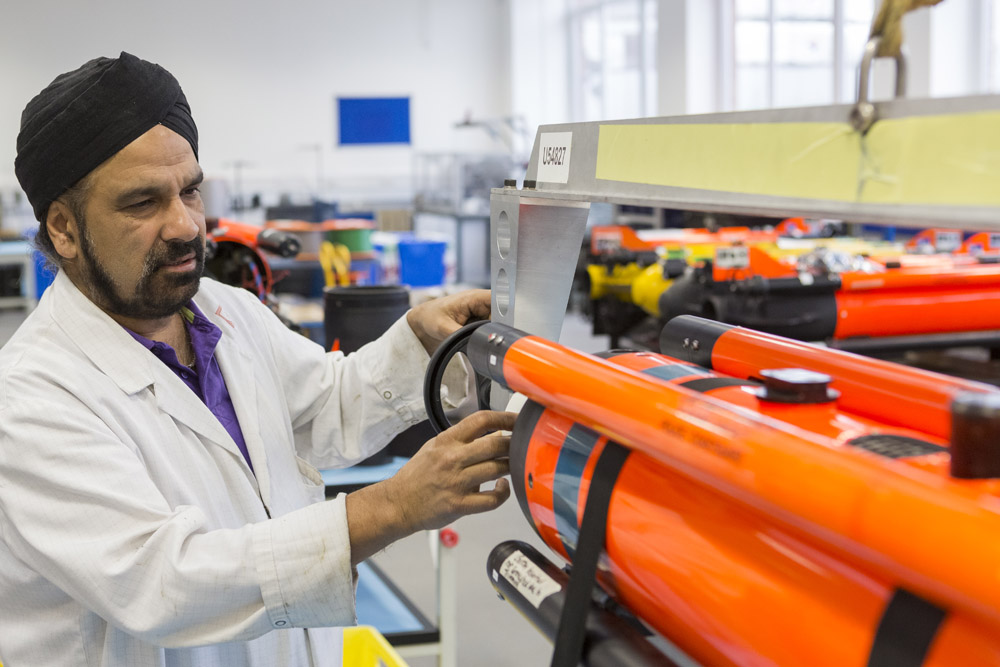 The flexibility of our infrastructure enables us to develop innovative and tailored solutions designed to meet the needs of our customers. 
With a team of highly trained engineers we provide a service which covers all aspects of the engineering life cycle; whether in-service or through life support.
Ship modernisation
Upgrading a warship mid-life whilst undertaking legacy systems' overhaul, repair and replacement requires skill and technical expertise. With a proven track record in ship modernisation, we are active as a prime contractor for the refurbishment of naval vessels.
Integrating existing legacy equipment and / or new equipment to provide improved capability, we manage the entire process - from inception through to completion.
We engage with local contractors and shipyards to replace and refurbish systems and armaments that could typically extend the life of a vessel for at least another 20 years.
Other Sonar Systems capabilities