We provide mission critical, high integrity compact power defence solutions across defence, industrial and energy applications. Established on a wide variety of applications from the US Navy and Royal Navy's ships and submarines, through offshore patrol vessels and commercial ships, our innovative solutions are reliable and proven in the maritime domain.
We have the proven expertise to design, deliver and manufacture solutions specifically tailored to our customer's requirements and can provide through life support for those solutions.
Static frequency converters
Our range of 400Hz Static Frequency Converters (SFCs) are designed specifically for naval ship-board applications, ensuring reliability and compatibility in the harsh maritime environment well in excess of commercial equivalents.
Key aspects of design include:
EMC Compliance

Climatic rating

Severe shock and vibration resistance due to mechanical construction

Operational reliability

Flexibility to meet non-standard requirements
Bi-polar amplifiers
We have a wide range of bi-polar, high efficiency Class D switching amplifiers for driving high inductive loads. They incorporate state-of-the-art design techniques using FET and IGBT switching topologies. Bi-polar amplifier units are incorporated into our degaussing systems.
Militarized devices
Our Power Dense Naval Drive (PDND) is a highly flexible, general-purpose motor drive for high power (100-400HP) applications in an exceptionally small enclosure. This solution takes advantage of the advances made in the inverter technology within the commercial marine market. It uses the latest thermal, electrical and mechanical modelling techniques to deliver a fully capable, highly power dense solution suitable for the military environment.
Primarily dictated by the power quality requirements of Mil-Std-1399, the PDND is a fully regenerative, four-quadrant variable speed drive system incorporating a PWM front end to ensure that the harmonic distortion imposed on to the supply is less than 3%. This also provides the benefit of being able to operate at near unity power factor throughout the speed range.
The PDND is flexible and programmable, making it suitable for a wide range of induction and permanent magnet motors. Communication and remote control of the drive is available in all industry standard data formats.
The Fire Pump Motor Drive for the USS Wasp is a forced-air cooled 375HP (280kW) PDND. Its small footprint enables it to be fitted through the ship's hatches, making for a highly cost-effective installation.
Aircraft Ground Service Supplies – AGSS
The AGSS provides onboard electrical power for the servicing and maintenance of embarked aircraft. EMS offers AGSS power converters for both 400Hz, 3-phase AC supply, MIL-STD 704 and for 270V DC supply. These converters are to be installed on the UK's Queen Elizabeth II class aircraft carriers.
270V DC
The 270V DC converters generate a highly accurate, low ripple 270V DC supply from the ship's AC power supply.
400Hz
The 400Hz static frequency converters generate a high quality, 3-phase, 4-wire, 400Hz AC supply from the ship's 3-phase, 60Hz power supply.
Gas Turbine Electric Start (GTES)
We have developed, tested and certified (ATEX/CSA/CE) and successfully demonstrated a series of production units for Gas Turbine Electric Start (GTES) applications. The GTES system replaces the traditional hydraulic or pneumatic start systems for gas turbine with an electric drive and motor. This delivers significant advantages in terms of efficiency, reliability and reduced through life costs. Our GTES system can be programmed to deliver optimum starting torques and ramp speed profiles that significantly reduce the gas turbine starting stresses.
Our GTES solution, comprising a power dense motor and drive, is an inherently smaller and compact motor solution than industry alternatives. The system requires minimal maintenance and has been specifically designed to operate under extreme temperature and in high vibration conditions.
We currently supply GTES solutions for industrial starter applications and have successfully started the latest generation of naval gas turbines, designed for use by both the US Navy and the Royal Navy.
Key features include:
Small compact design offering significant space and weight savings
Service interval 30,000 hours
Power densities of 1.6kw/kg
Continuous speed rating of 13,000 RPM
Torque: continuous rating of 560Nm
Torque: start/break away of up to 900Nm
Regenerative mode capability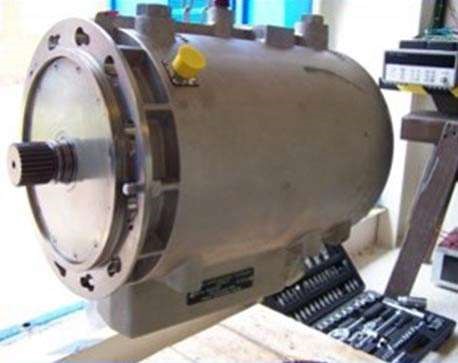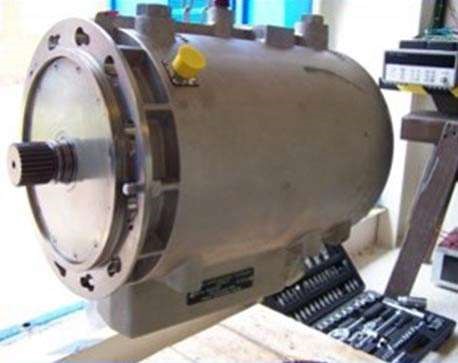 Other Signature Management & Power capabilities