Ultra provides application-engineered solutions in the key elements of mission critical and intelligent systems. Through innovative problem solving, using sustainable capabilities and evolving technologies, we deliver outstanding solutions to our customers' most complex problems in defence, security, critical detection and control environments.
By partnering with our customers, we provide the insight, technology and services they need to perform at their best and to help them make the world a safer place. Our capabilities and technologies can be found on many of the world's long-term military programmes. We employ around 4,500 employees across the globe and are listed on the London Stock Exchange.
Our markets
We operate mainly as a Tier 3 (sub-system) and occasionally a Tier 2 systems provider, in the Maritime, C4ISR/EW*, military and commercial aerospace, nuclear and industrial sensors markets.

We use both research and development to provide innovative, mission-specific bespoke technological solutions to our customers' most complex problems.
*C4ISR/EW: Command, Control, Communications, Computers (C4) Intelligence, Surveillance and Reconnaissance (ISR)/Electronic Warfare (EW)
Our global reach
Our core markets are the 'five-eyes' nations: Australia, Canada, New Zealand, UK and USA. This gives us access to the largest and most sophisticated addressable defense budgets in the world.
Our customers
We work with the US Department of Defense (DoD), UK Ministry of Defence (MoD) and other aerospace, defense and critical infrastructure providers both directly and through prime contractors.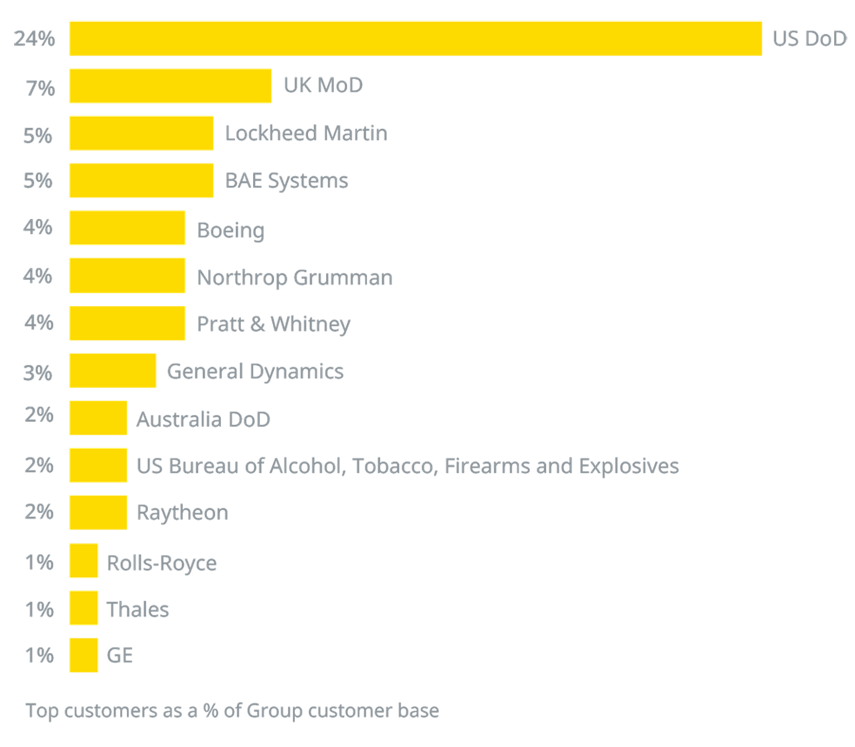 Our 2024 objectives
As part of our transformation to become ONE Ultra, we identified and created 2024 goals for each of our five key stakeholder groups, these goals form the basis of our strategy:
Employees
To create a dynamic, inclusive and inspiring work environment that attracts, develops and retains the best diverse talent pool
Customers
To partner with customers, delivering innovative solutions that create 'win-win' outcomes for all parties
Suppliers
To develop Group-wide partners with like-minded values that provide best-value solutions, technical innovation and support mutual success, fairness and respect
Communities
To conduct business in an ethical, safe and sustainable way, acting as a positive force and making an active contribution to our communities
Investors
To deliver outstanding through-cycle value for shareholders, through effective execution of Ultra's strategy
Downloads
Stay connected