Every day all over the globe, people are working to make the world safer and more secure. And behind those people is Ultra.
Innovating today for a safer tomorrow is the reason Ultra exists – and our engineers play a critical role in executing this vision. 
Total spend on R&D
£150.0m
Number of engineers
Over 1,400
As an Ultra engineer you will have the opportunity to collaborate with colleagues on cutting-edge mission-focused projects, and contribute to initiatives such as Ultra Labs to make a real difference.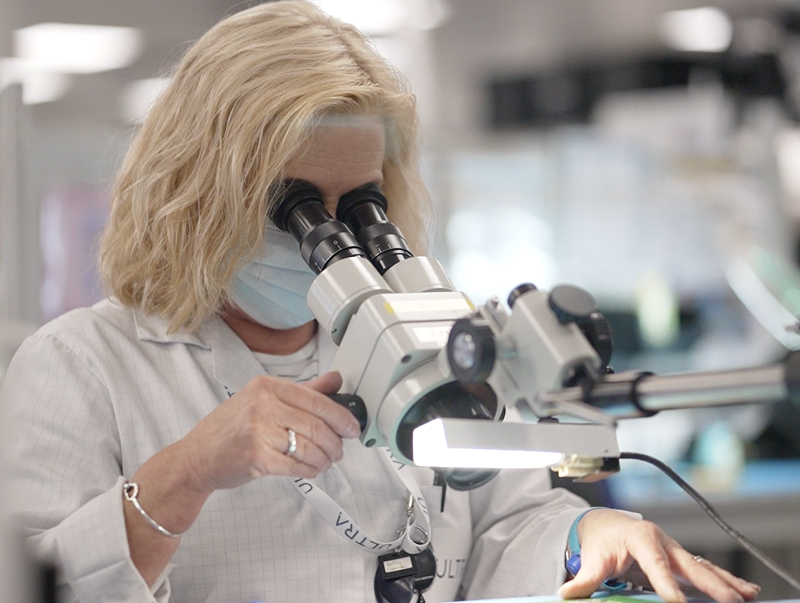 Join our team
Ultra provides application-engineered solutions in the key elements of mission critical and intelligent systems.
We are recruiting Software Engineers, Systems Engineers and Electrical Engineers across the globe to work on a wide range of technologies in defence, security, critical detection and control environments. 
See our latest engineering jobs here.
Working with us
Whether you're an apprentice, graduate, senior engineer or head of department, as an Ultra engineer, you will be part of a world leading team creating technologies and capabilities at the cutting edge of innovation. We're proud of our heritage at Ultra, but keeping pace with the world's phenomenal rate of change leaves no room for nostalgia. Our highly skilled engineers are tasked not just with keeping pace but with reading the road ahead so that we're the ones setting the pace.
Mission-focused innovation
Innovation is central to Ultra's purpose - it is how we develop and deliver the solutions that our customers need. We call our approach 'mission-focused innovation'. What does this mean? It means we first focus on our customers' most challenging problems, and then work backwards to the technologies and solutions that will solve them. Our long-term innovation agenda is driven by Ultra Labs - our advanced concepts and emerging technologies network.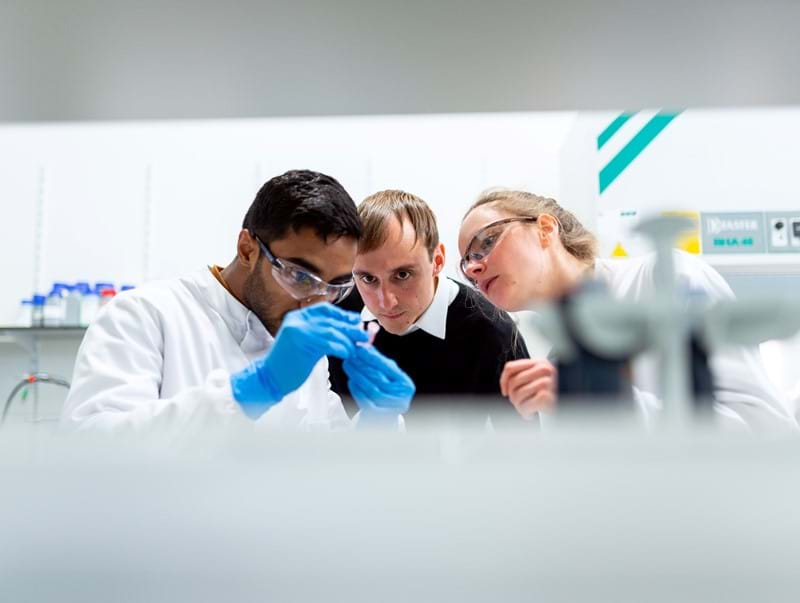 Diversity
Diversity plays a big part in our innovation, too. When you apply to work at Ultra, we aren't concerned about how you look or speak. We want people who aren't tied to a particular school of thought or suite of tools. People whose thinking will bring us something original – or even disruptive. We're renowned for solving our customers' most complex problems, and the greater diversity of brilliant brains we have here, the better.
Find out more about Ultra's Diversity, Equity and Inclusion here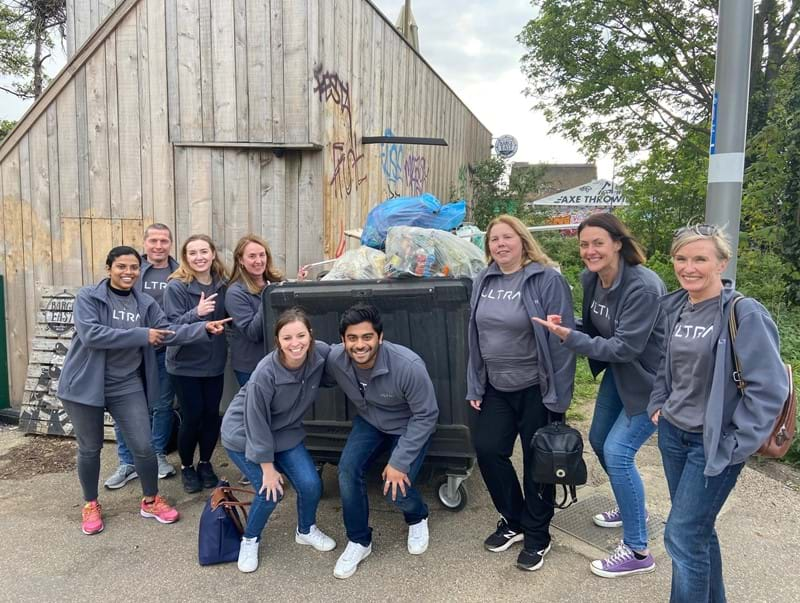 Benefits, Reward & Development
The way we operate, lead and reward our people is centered around our ASPIRE values. 
Through our specialised learning & development and mentoring programmes we are committed to building you both personally and professionally with many opportunities to achieve industry-recognised qualifications throughout your career at Ultra. 
Our global benefits can be found here.
Ultra's small enough to be a family: they trust you and look after you. Everyone wants to help. Senior management have an open-door policy, too.
Hannah Goold, Graduate Engineer
Ultra is a steep learning curve – one that takes off the day you step in the door. Time and again new starters are thrilled by the responsibility and autonomy that comes every engineer's way here. 
We're a big company with over 4,500 employees and listed on the London Stock Exchange, but we're still small enough that everyone can make a big difference.
In a previous job, I worked on the same project for five years, using the same technology stack. At Ultra, I've not worked on any one project for more than a couple of months.
Jen Whittlesea, Senior Cyber Developer
Our teams love the variety of work. You'll be solving different challenging problems all the time and won't ever be short of work. And we're agile across the whole business – our strategy to become ONE Ultra has prioritised that – which means there are no siloed stumbling blocks or rusty chains of command.
We really want you to be able to shine in this application process so we can see what your strengths are.  We can be flexible around our process.  Please email [email protected] for an informal chat about how we can give you the best opportunity to show us your suitability.
Stay connected