Who we are
We are investigators, problem solvers, brilliant thinkers, relentless explorers. We are Ultra.
In every market where we operate, Ultra's work is about using our knowhow and ingenuity to protect what matters. It's why we come to work. It's what we're good at. And it's why we feel proud of the contribution we make.
Working with us, you'll be part of a dynamic, inspiring and inclusive team with the opportunity to solve complex problems we don't even know about yet…
We are the smart people behind the smart people.
Ultra's small enough to be a family: they trust you and look after you. Everyone wants to help. Senior management have an open-door policy, too.
Adam, Graduate Engineer
Our values are simple...
We trust and empower each other, we love to celebrate success and we win as a team. Together, we embrace change and we're never satisfied until we've done what we said we'd do.
In a previous job, I worked on the same project for five years, using the same technology stack. At Ultra, I've not worked on any one project for more than a couple of months.
Jen Whittlesea, Senior Cyber Developer
Working with us
We love to celebrate success. Working here you will be empowered, working on large projects, developing mission-critical solutions in defence and technology.
Whether you're an apprentice, graduate, senior engineer or head of department, as an Ultra engineer, you will be part of a world leading team creating technologies and capabilities at the cutting edge of innovation.
We currently have many reservists and ex-armed and civilian forces colleagues who are using their transferable skills of teamwork, organisation and leadership to succeed in the complex and challenging business environment in which we operate.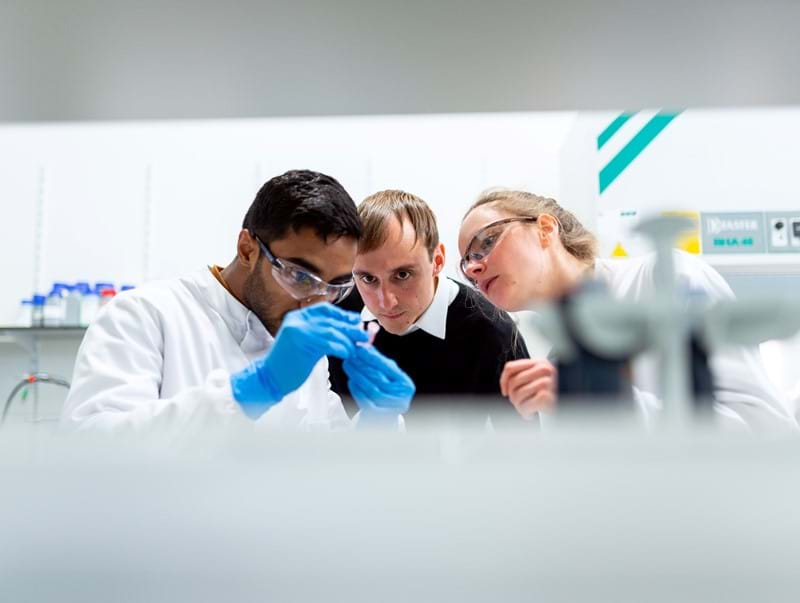 Diversity
Diversity plays a big part in our innovation. When you apply to work at Ultra, we aren't concerned about how you look or speak. We want people who aren't tied to a particular school of thought or suite of tools. People whose thinking will bring us something original – or even disruptive. We're renowned for solving our customers' most complex problems, and the greater diversity of brilliant brains we have here, the better.
Scholarship
Ultra is committed to investing in young people and skills so in the UK we have launched the Cobham & Ultra Scholarship Programme. This £5m programme will help five hundred university students over the life of the fund from underrepresented groups further their education in engineering and realise their full potential. Support will not be limited to financial aid. As the programme develops, we will seek to offer mentoring, guidance and work experience opportunities too.