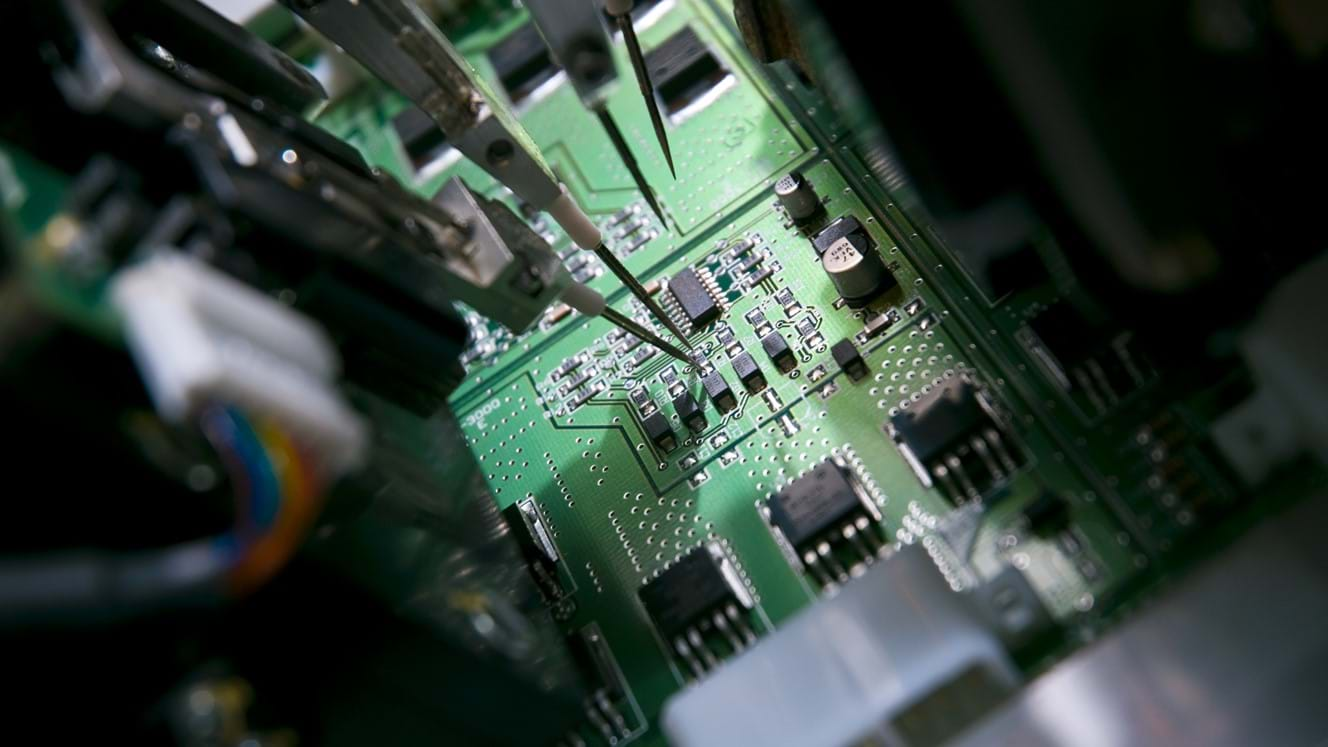 Our Test department provides the means to verify build and functionality of PCBAs against customer specifications. Depending on the design and customer requirements, we offer various test systems including Flying Probe, ATE, bench test, JTAG, PXI, Environmental Stress Screening (Nitrogen), Vibration and PROM programming.
Flying Probe Test:
Fixtureless testing offering fast time to first test. The ideal solution when production volume is low and ICT fixture is impractical. We have two Takaya flying probes, APT-9411 and APT-1400.
 Automated Test Equipment:
Aeroflex IFR4220 - designed for fast in-circuit component and functional test. Highest level of fault coverage and testing in the shortest possible time. This is ideal for complex PCBAs manufactured in large quantities.
PXI/Labview - PC-based platform for test, measurement and control. This is used when there is a necessity to control test equipment and record measurements over long periods of time without operator presence.
JTAG – boundary test scan (Corelis) – irreplaceable test for boards with limited access to signals due to new surface-mount packages and complex multi-layer PCB design.
Manual Functional Test:
Manual test using various bench test equipment. This offers the fastest time to first test.
Environmental Test - temperature and vibration (ESS):
Environmental Stress Screening involves detection of hidden defects by applying vibration, thermal cycling to powered or unpowered assemblies. The surviving components upon completion of screening have a higher reliability than similar unscreened units. Currently we have five ESS chambers including a nitrogen chamber offering screening with temperature rate change up to +/- 30deg/min and one vibration shaker.
PROM programming service:
Off-board and in-circuit device programming using various programming equipment such as JTAG, Actel, Dataman, and Xilinx.
Customer returns and repairs:
Alongside warranty repairs, CEMS offer additional services for all PCBAs:
Component level diagnostics
Rework/repair
Test to customer requirements
Modifications in accordance to customer's drawings
Test Development:
CEMS can provide the conversion of a customer product performance specification into a test strategy and test solution to prove full functionality of the PCBA. This can be via a custom design or the customer's own test method and equipment. CEMS also has the capability to build or assist in test rigs build/development to customer application.
To discuss your requirements please contact one of our sales team on: [email protected].